Saturday, December 11, 2004
Cubicle Shenanigans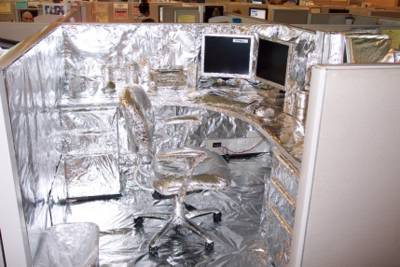 I got back to Cali back on Wednesday, and I've been doing cleaning and other errands the last couple of days. I'll be more serious about looking for work starting next week. Hopefully, I won't be welcomed into the my new job by any of the above methods. Thanks to college friend Yvette for sending me the pictures.
Comments:
Oh my. I've heard about similar things, and even talked about doing things like that. (my favorite was the dorm room turned into an aquarium, so you open the door and see fish).
Good thing at my place of business now, we're too focused on working, and not on having fun.....
Post a Comment